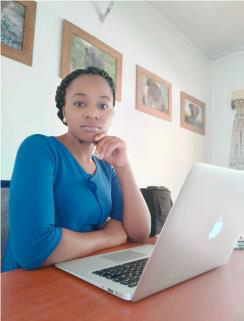 Mary Charles
For over 9 years, Mary Charles has been providing the best values in travel and tourism to her clients.
As a travel expert, I provide personalized travel planning for individuals, honeymoon, business trips, couples, families and groups, all at the best possible price. Our business grows with referrals from our clients, which I believe is a sign of their satisfaction and confidence in my services.
I understand that every client is different and therefore great attention to details is needed to ensure I plan the perfect itinerary for you. I know what great customer service is and I work tirelessly to ensure every client experiences this. Heavenly Wonders Safaris is committed to giving you the experience of a lifetime!
I was born in Tanzania and have been travelling to Tanzania since my early childhood days, due to that, I have fallen in love with this country I call it home. I have been in the tourism industry for more than 8 years and I love arranging Tanzania safari experiences for my clients and sharing the wonderful experiences I have within my country.